TOP
2016 CABERNET SAUVIGNON
Game Farm Vineyard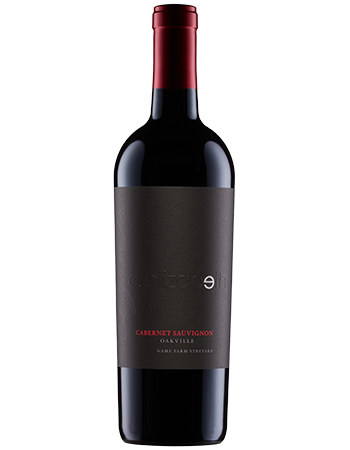 Following two somewhat challenging vintages, 2016 was textbook perfect – the type of growing season where we were able to sit back and let Mother Nature do her thing. New for 2016, was the addition of fruit from Game Farm's "Trailside" block in combination with the "Rock Pit" parcel. While the "Trailside" block is but a stone's throw from the "Rock Pit", its distinctive soils are less rocky, with a layer of topsoil and good loamy-ferrous content. This soil difference allows for greater fleshiness, texture, and enhanced mouthfeel in the finished wine through natural selection versus winemaking interventions.
In 2016, winemaker Bill Nancarrow was able to include a substantial portion of four-year, water-bent, thin-stave Pennsylvania barrels which have become a staple in our winemaking program – a profile he favors for the additional textural elements they deliver to the wine.
Wine Profile
Tasting Notes
The 2016 Cabernet opens with a beautiful, aromatic nose of vanilla, dried flowers, and spice. A medley of red and dark fruit follows including flavors of perfectly ripe plums, cassis, and berries that merge seamlessly with notes of dark chocolate to envelop the palate. Hints of pecans and dried cherries co-mingle with velvety soft tannins leading to a long, satisfying finish.
Wine Specs
Varietal
Cabernet Sauvignon
Appellation
Oakville, Napa Valley
Vineyard Designation
Game Farm Vineyard