TOP
2017 CABERNET SAUVIGNON
Game Farm Vineyard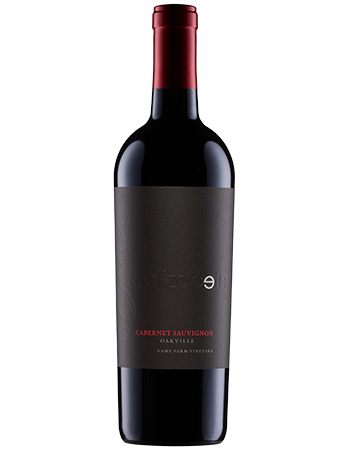 The 2020 Fires
As many of you likely remember in the late summer/fall of 2020, the Napa Valley experienced its most damaging fire season to date. When the first fires broke out in August, the same emotions of despair and helplessness which we experienced in 2017 resurfaced—and we felt an intense desire to give back our community. In thinking about what we could do, we reflected on the resilient women that inspired C. Elizabeth: women with grit and determination. These same qualities are reflected back to us today by our Napa Valley community -- through our family, our friends, our neighbors and co-workers -- even folks in the Valley we have not met yet. We decided that the best way we could help is with our wine.
With Love From C. Elizabeth... and YOU!
With the launch of our 2017 vintage, we are excited to announce a program in support of the victims of the 2020 Napa Valley fires who still need our help including families, individuals, winery & vineyard workers, farms and businesses that were impacted.
From now until March 15, 2021, we will donate 50% of all sales of the 2017 C. Elizabeth Game Farm Vineyard Cabernet Sauvignon to Napa Valley Community Foundation . NVCF has made a positive impact in the Valley for years and continues to do so with its fire relief support. A heartfelt thank you from the C. Elizabeth family for your consideration and all that you do to make what we do so special. Wishing you all health and happiness in 2021 and beyond.
Vintage Notes
The 2017 growing season proved to be another extremely hot vintage – so hot, in fact, that many growers saw a 30-40% decrease in tonnage that year. Game Farm Vineyard did not experience as significant a loss of fruit, however, thanks to its protective trellising system which shielded grapes from the negative effects of the sweltering heat. Alongside the scorching temperatures, the 2017 harvest will mostly be remembered for the firestorm that ravaged the Napa Valley beginning on October 8th. We were fortunate to have just harvested the C. Elizabeth grapes over the previous few days. Ironically, amidst so much devastation in the Valley, as soon as we brought the fruit into the winery and tasted it, we knew 2017 would be an exceptional vintage for us. We adhered to the same barrel protocols that we honed with the 2016 vintage, enlisting the same mix of coopers from Pennsylvania and Missouri. However, for the 2017 vintage, after multiple blend tastings, we opted for a blend with less new oak owing to the delicacy of fruit for this vintage, specifically.
Wine Profile
Tasting Notes
The 2017 vintage opens with notes of fresh cut violets and cassis on the nose that give way to dark blue fruits and white pepper on the palate. The wine's complex fruit characters are perfectly complemented by smooth, soft tannins on a lingering, well-integrated finish.
Wine Specs
Varietal
Cabernet Sauvignon
Appellation
Oakville, Napa Valley
Vineyard Designation
Game Farm Vineyard